Aapna Training
Aapna Training Services, the training arm of AAPNA Technology Solutions was established to design, develop and deliver cutting- edge education and training program for engineering professionals and students in the related industries.

Using cutting edge technology of CAD/CAM/CAE, AAPNA possesses talented pool of engineers with relevant domain expertise in various industrial segments.

Aapna is an authorized training partner for Siemens and runs accredited courses for Siemens and many other developer's software packages. With a state of the art training centre; a team of experienced full-time trainers and vendor accreditations; Aapna is committed to the provision of high quality, practical, hands-on application training.

Aapna offers a wide range of training programs specially crafted to suit the market needs We are flexible and responsive to the individual needs and offer customized training programs.

For added convenience, Aapna also provides training at your location which means trainee can save time and money on travel. It also makes training more practical especially for shorter or more modular courses as well as technology briefings.


Aapna offers a wide range of training programs specially crafted to suit the market needs. We are flexible and responsive to the needs and offer customized training programs for:
Corporates
Academic Institutions
Individuals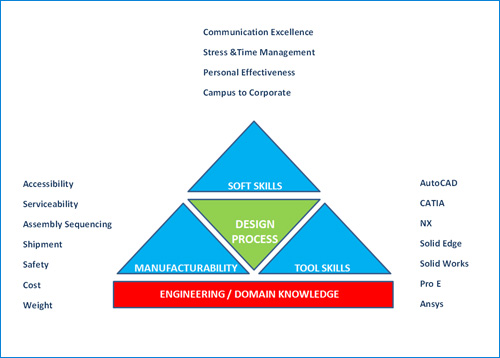 Specially designed industry specific programs
Internationally accredited certification from Siemens
Concept and Detailed Design Process coaching
Experienced and well qualified faculty
Teaching learning process
Soft skills development sessions
Guest lecture from industry experts
Assured placement for successful candidates